With the passage of time, machinery and production processes with spiral conveyor systems, intended for the food industry, have advanced technologically and effectively according to factors such as their uses, their applications and, primarily, the frequent re-evaluation. of standards and methods to contribute to optimization of food safety.
The hygiene of conveyor belts is key to improving food production and processing since any inconvenience can directly influence both the products and the entire production line. 
Although today, in terms of cleaning, the multiple benefits and facilities of plastic belts (acetal) are known, metal belts (stainless steel) continue to have a presence in the market.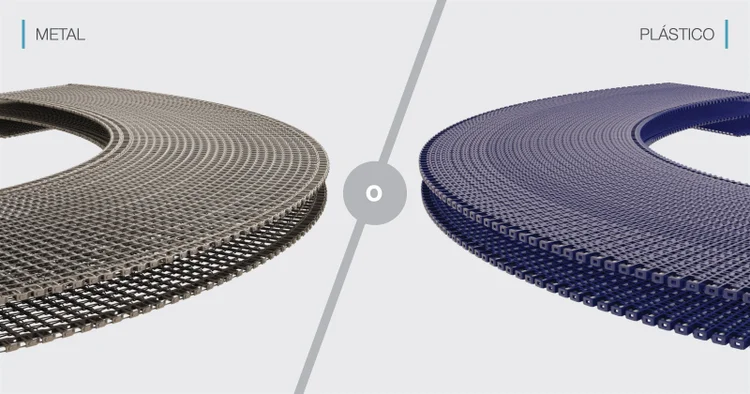 Is it possible to achieve the same hygiene standards in both types of belts?
A study conducted by Anthony Saitta, food safety microbiologist at Commercial Food Sanitation, shows that the ease of cleaning belts depends on their design and engineering, factors that also directly contribute to production quality. 
By applying the same type of dirt (potato hash and minced meat) on both types of belts, and replicating the operational, environmental conditions of freezing and spiral cooling applications, it demonstrates that hygiene is mostly favorable on the belts. plastic than metal ones. In both cases, the cleaning process was the same: two-revolution rinsing, timing, and application of chemicals.
Saitta subsequently used a clean swab process to continue testing for microbiological residue and the responses have been different: the metal band harbored observable oily residue and pieces of food compared to the Intralox plastic bands. This is because the construction of the metal bands has areas with gaps and snag points, which directly affects the food safety of an upcoming production line.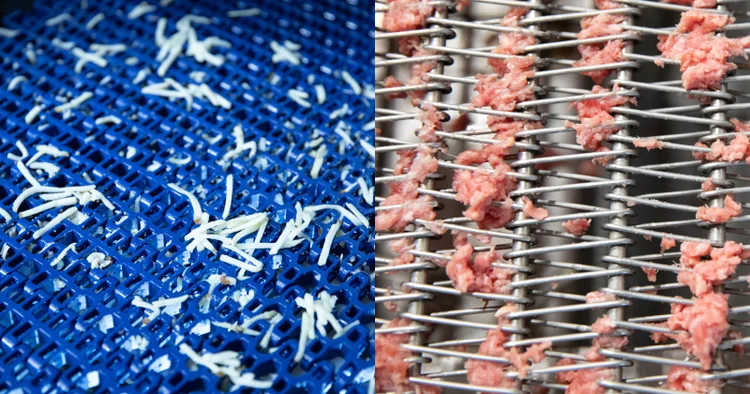 For this reason, although some food manufacturers differ, the design of Intralox plastic belts is definitely notable for hygiene in relation to metal belts. The ease of cleaning, the points of adhesion, the snags, and the properties of the material are factors that confirm and subscribe to Saitta's hypothesis.

If you want to receive industry news and information about our latest products and services, enter your details on the website to subscribe.