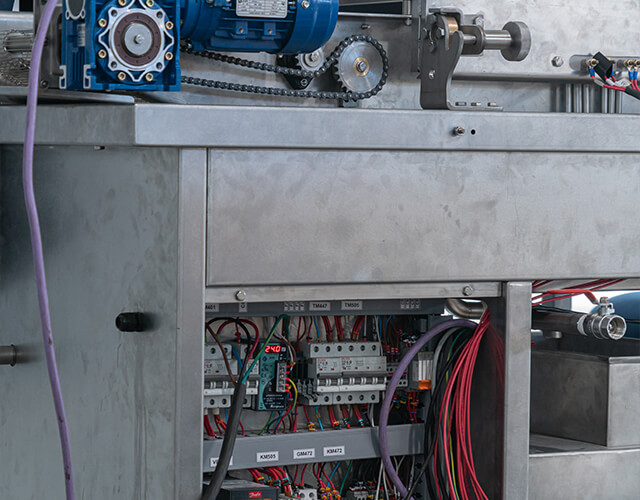 After-sales and Maintenance
We offer professional and customized after-sales and technical service for each of the manufactured equipment. Our experienced specialists and service engineers will provide you with personalized attention and appropriate support to ensure safe and trouble-free operation of the equipment.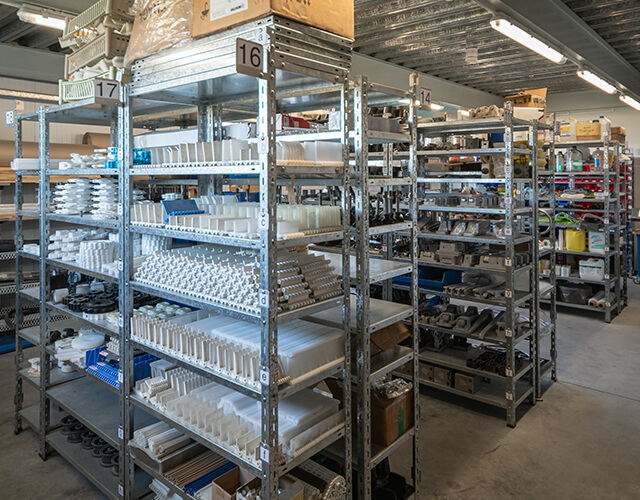 Spare Parts
We ensure the permanent replacement of each of the parts of all models manufactured. We also provide repair and maintenance service in case of damage of our manufactured equipment. Highly qualified technicians will determine the necessary spare parts, allowing us to respond quickly and efficiently when a failure is reported.
The use of original spare parts guarantees the durability and correct operation of your equipment.  Thus, prolonging its useful life and taking care of your capital.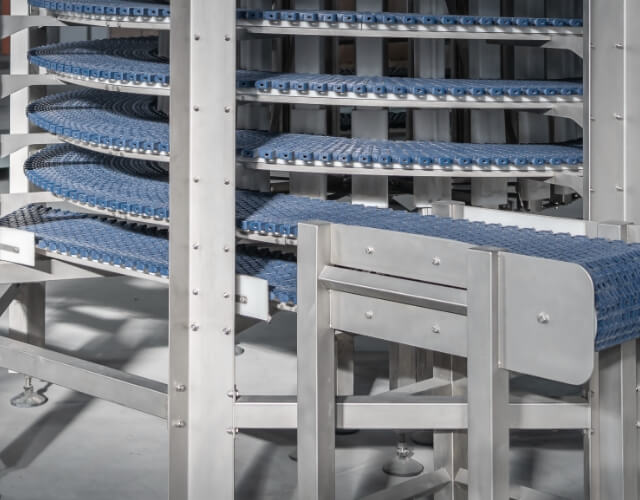 Retrofitting
The Intralox thermoplastic modular belting system, in addition to providing a long service life, requires low maintenance. It also avoids the metallic residues that originate with traditional metallic spirals. Thus, we provide plastic conveyor belts in the spirals, that improve the performance, efficiency and cleanliness of the old metal system, with the latest technology in the market.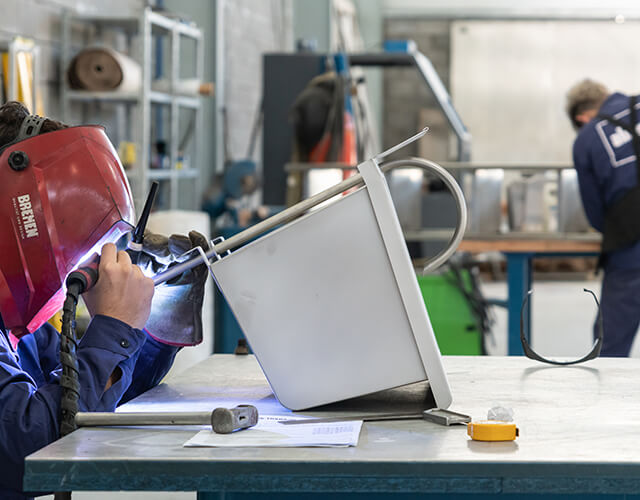 Service in factories
We have a highly qualified team of professionals and technicians to perform the installation, assembly and maintenance of our equipment located in our customer´s factories.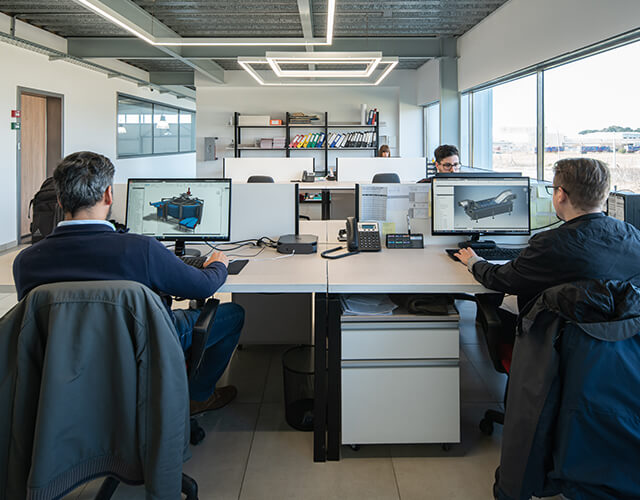 Engineering Services
We are the perfect partner for the development of any project, providing all our knowledge and years of experience. Our engineering department is in charge of the design of customized equipment that meets the specifications required by the customer.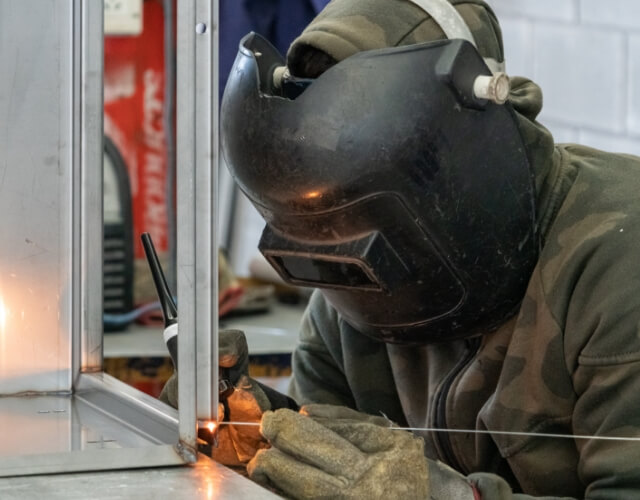 Custom manufacturing
We know that each industry and customer has particular and unique requirements. We offer custom manufacturing services, based on the specific needs of each customer, starting from the equipment we develop. We work collaboratively with our customers in the analysis of the need, design, and proposal of an optimal solution, using the same cutting edge technology that we use in our production line.